I always have a lot of stock of the essence class of the muscle base, because often can use, and I am fond of new and old to taste fresh, so will always buy, persistent discovery of new good products, this time I entered the Chanel skin care pit, because a lot of products, very accord with my taste! This time I bought a bottle of chanel BLUE SERUM, my new blue friend, successfully captured the heart of a touch of young and old woman! By the way, my god hu ge also recommended it! Overall, the new attempt was a success, and my team had another great member! No matter use feeling and use effect make me very satisfied! What nourishes me in winter depends on my new blue friend.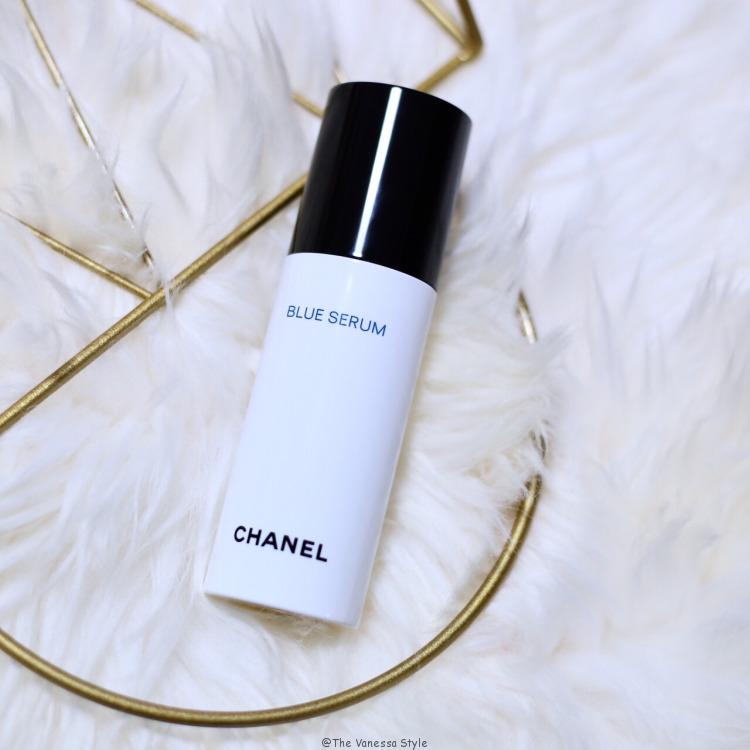 About chanel BLUE SERUM itself, it's also called blue bottom essence, because Chanel research team found that there are three parts of the world to longevity and health under the local residents, known as "blue lohas area", and the essence of composition spirit came from the three areas of food, and extract high purity of active ingredient: the green coffee, Italy Sardinia costa rica olives and Greece frankincense, essence as the muscles at the end of the core skin care ingredients, make skin really achieve vibrant health! chanel BLUE SERUM, as the name implies, it is after the water for skin, promote the follow-up skin care products to absorb the key, if you find that seems a little to the bottleneck of skin, in addition to do deep cleaning, also can't let the skin condition improved, try ~ winter climate, and for dry skin, really is very not friendly, it is recommended to use other effect to protect skin to taste before use, add a muscle at the bottom of essence, there should be a surprise, the so-called 1 + 1 is greater than 2, that's it!
So I decided to give chanel BLUE SERUM to everyone. Later, I wanted to share with you my experience in using the chanel BLUE SERUM. So learned more about the chanel serum. Now I'm going to talk a little bit about it's specific information. Including, the official introduction, the price, main ingredients, how to use that chanel BLUE SERUM and so on.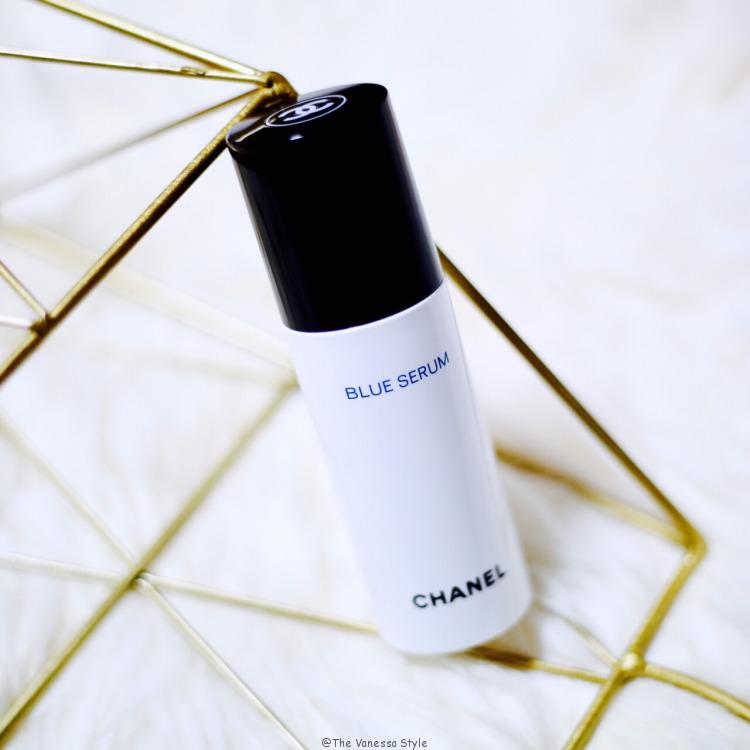 The official introduction:
A lightweight, nourishing serum that helps keep skin looking younger, firmer and healthier. After 4 weeks of use, skin appears smoother, with a 35% reduction in the appearance of wrinkles; skin appears both 26% firmer and 37% more even1.
The price:
As for it is price, It looks a little expensive, and it's only 30ml. It's $ 110. I can say that It has a very high cost performance. So that's how I felt when I used the chanel BLUE SERUM SKIN on the whole.
Main ingredients:
Inspired by the regions where people live longer: the blue zones, CHANEL Research sourced three longevity ingredients from the diets of the blue zone populations for the first time in a breakthrough skincare.
1. BOSANA OLIVES FROM SARDINIA
Essential fatty acids and higher-level skin-fortifying polyphenols help protect skin. The patented Oleo-Eco-Extraction process delivers their most powerful properties.
2. GREEN COFFEE FROM COSTA RICA
Heightened antioxidant properties help shield the complexion. Following a specific Polyfractioning extraction process, the resulting Green Coffee PFA2 contains 70 times more antioxidant active molecules than are found in regular coffee beans.
3. LENTISK FROM GREECE3
Naturally occurring Oleanolic Acid helps reinforce skin's natural restorative abilities. Purified through CO2 Supercritical Extraction, these molecules ensure optimal protection for skin.
1Clinical evaluation of4 4 women
2PFA: Polyfractioned Active. An ultra-pure,ultra-powerful ingredient created through an exclusive patented CHANEL technology
3Lentisk Gum: exclusively harvested in Chios (PDO); traditionally consumed in Ikaria
How to use:
1. Apply BLUE SERUM morning and evening to cleansed skin, prior to your existing serum or as a standalone serum.
2. Relax and enjoy
Massage your pressure points for an easy way to de-stress. Take a little "Me Time" with these gestures created specifically for BLUE SERUM.
3. Jawline
Touch points between chin and lower lip; sweep fingertips up toward earlobes.
4. Llps
Touch points at corner of lips; sweep up along cheeks to ears.
5. Nose
Touch points outside of nostrils; sweep up to temples.
6. Forehead
Start with fingertips at center of forehead; sweep out and down to temples.
When, where, how:
Apply a serum after cleansing, while skin is still damp. Follow with a moisturizer to maximize benefits. One or two pumps will do. Serums are so highly concentrated, you need just a small amount for your entire face. Layer your serums for a range of results, but apply the formula with the benefits that's most important to you first.
Overall feeling is a very good, even though it price is a little expensive, i will buy back! This chanel BLUE SERUM is the best one I have ever used. The packaging is very high-end, and it tastes good. After using it , The skin will become fine and shiny. All in all, the following is my overview of the product. And next it including Pros and Cons. Here are the pros and cons of this chanel BLUE SERUM. Let's get to know each other.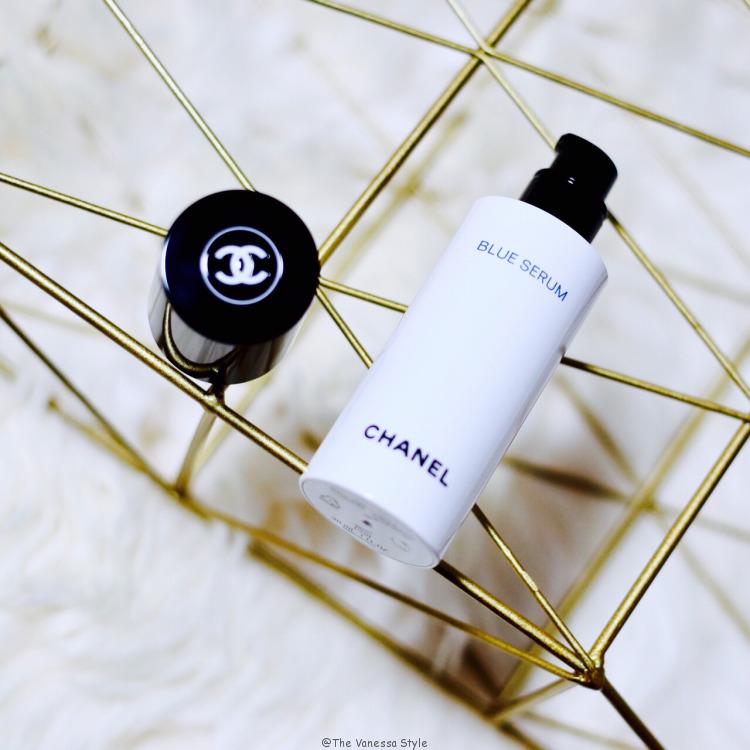 Pros about thechanel BLUE SERUM:
1. About the texture:
Texture a little like gel, not greasy, very sweet, very fresh smell, really good smell! It feels very comfortable. Ingredients: green coffee in costa rica + olive in Sardinia + mastic resin in Greece!
2. Good moisturizing effect:
The main effect of essence is to improve wrinkles, tighten skin and even skin tone.My color of skin is still pretty even, so basically be for tighten send skin, after all the woman most afraid of is gravitation force, fight ageing is the woman's important subject!
3. Rich in nutrients and natural ingredients:
Because Chanel research team found that there are three parts of the world to longevity and health under the local residents, known as "blue lohas area", and the essence of composition spirit came from the three areas of food, and extract high purity of active ingredient: green coffee in costa rica, olive Italy Sardinia and Greece frankincense, essence as the muscles at the end of the core skin care ingredients, make skin really achieve vibrant health!
4. About its appearance:
As a face control, the package of the product is of course very important. At the level of appearance also want to start with chanel blue muscle essence chanel blue muscle bottom essence, delicate girl will enter this summer! Because it is appearance level is superhigh a skin bottom essence, small circle tube, very delicate! It is a series that is also very happy to look at on the dressing table!
Cons about the chanel BLUE SERUM:
In my opinion, here is only one downside: it's as small as 30ml, and the price is $110, so the overall price isn't particularly close to home, but this blue muscle fundus, which has almost zero negative reviews across the network, is still good.So, really is "cent price one cent goods".
Objective to speak, The information about the chanel serum has been introduced in detail above. It's incredibly cost-effective, for example, Whether it applies to the skin or the price side, It's relatively high quality it is superior even among all the Skin creams. Now, let's talk about a few questions about the chanel serum acne.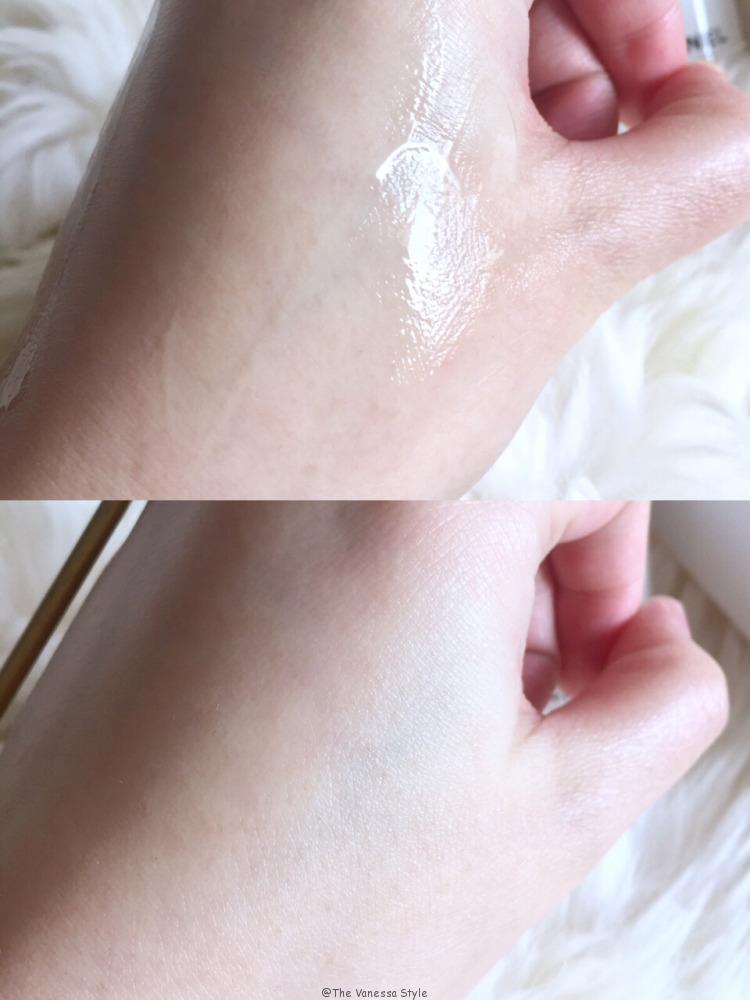 1. What type of skin is best suited for chanel BLUE SERUM?
It works well for neutral, dry, or combination skin. But if you have oily skin, watch out .Instead of not using it at all, you should pay attention to the balance of water and oil, and you should strictly control the amount of oil used. Therefore, I suggest that users of oily skin can control the amount of water and oil in their skin before using this chanel serum acne.
2.How much does the chanel BLUE SERUM?
Thechanel BLUE SERUM SKIN costs about $110 , of course, i bought this product at a discount , lower prices, and welcome everyone to pay attention to my blog. i will share some deal to help you buy this product at a lower prices. So, this is a very cost-effective facial cleanser.
3.What does the composition for chanel BLUE SERUM?
The official function of this product is "for skin elasticity and density, skin evenness, wrinkle and spot resolution, skin smoothness and fullness, firmness, gloss and facial shine, after the use of blue muscle base essence, skin two major indexes have been significantly improved." This product's essence lies in its composition, selected three kinds of derived from the mysterious blue lohas area plant components, respectively is costa rica green coffee (effect) has powerful imperial age, olives, Italy Sardinia (is rich in polyphenol content, enhance the ability of the skin against environmental stress), Greece frankincense (with haun efficacy, maximum repair relieve skin), these three components can make the skin natural shine to live life, enjoy all young.
If you have any questions about this chanel BLUE SERUM. please leave a message below. If I know, I will answer for you at once. And I'd be happy to discuss some other issues with you. I wish that you will have a good experience with it.
Thanks for the visit guys !
If you like, please click the following options to share, thank you anyway.