Chanel hydra beauty cream, I stumbled across this cream in a Japanese duty-free shop and the clerk recommended it to me. I tell her that I am a dry skin, and I need face cream, so, she recommended the Chanel hydra beauty cream to me. I I thought this face cream was also sold in China, so when I used up a bottle of face cream, I went to the domestic chanel shop, but did not find it. Later, I went to Hong Kong, but I couldn't find the camellia face cream I wanted either. Later I found out that this version of Chanel hydra beauty cream only sold in Japan! I have compared with the domestic geology, he is thicker than domestic, this should be called chanel hydra beauty. I think it's literally the best smell I've ever had. Very weak have a kind of fruity flavour not greasy particularly good smell once I run to the shop to try out the sample of the family to feel really good smell.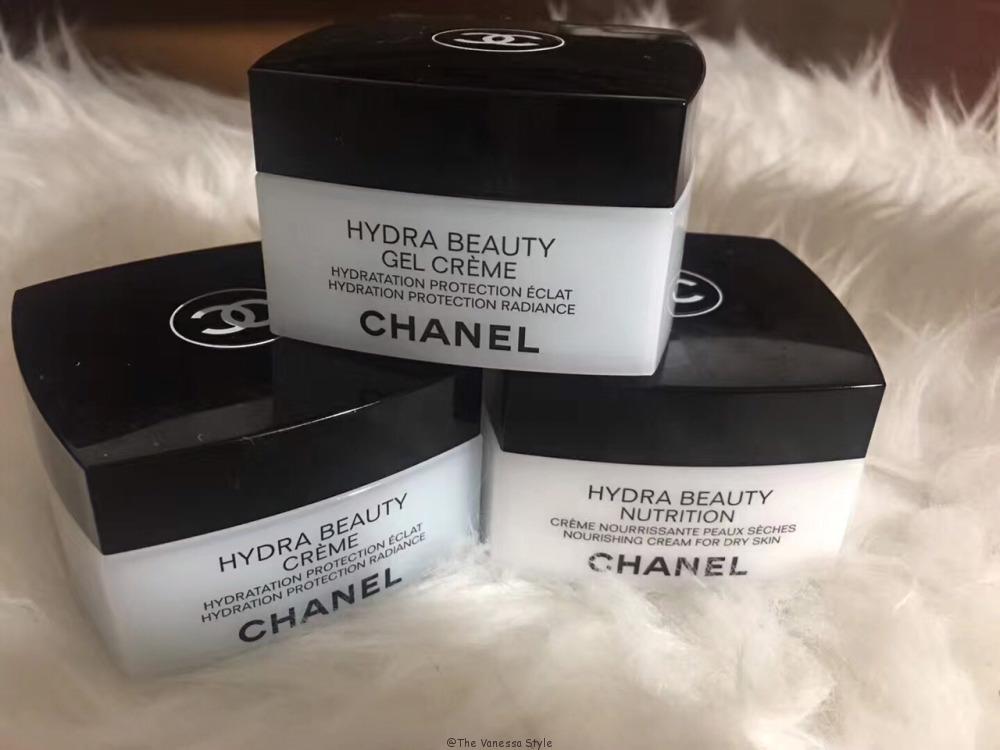 Later every time my friends go to Japan, I have to ask them to buy chanel hydra beauty cream for me! Not even TB! This Chanel face cream is very thick in texture, unlike the domestic sales, there are two domestic, a condensation and frost, I have bought before, humidity protection is general, the Japanese version of this really a winter only one can, the skin is no longer dry! I used to float powder in winter, but from autumn to winter with this, skin will not dry peeling, also will not float powder! The beauty eyebrow of dry skin, can go to try, must buy in Japan shoppe, other place cannot buy this Japan edition! The face cream is not greasy on can feel the face is very slippery very soft wipe on the hand is particularly easy to push because the face cream is very thin to feel quickly wipe out the water drops but really good to hydrate ah. My face starts to feel dry in the spring. This cream is gel, not the heavy cream at home. It is suitable for winter use.
So I learned more about the chanel hydra beauty cream. And I'm going to give it to everyone. Now I'm going to talk a little bit about it's specific information. Including, the price, Main ingredients, Summary of the brand, how to use that chanel hydra beauty cream and so on.
The price:
As for it is price, It looks a little expensive, and it is only 50 ml. It costs $87. I can say that It has a very high cost performance. So that's how I felt when I used the chanel hydra beauty on the whole.
Main ingredients:
With its unique ability to bloom in the winter, the Camellia blossom holds the secret to optimal hydration. Chanel Research harnessed this power in exclusive Camellia Alba PFA*, a remarkably pure ingredient that encourages skin's natural ability to restore and retain moisture for a smooth, radiant appearance.
To protect the benefits of Camellia Alba PFA, Chanel scientists turned to one of nature's most powerful anti-oxidants, Blue Ginger PFA, an exceptional ingredient that acts as an environmental shield by blocking and neutralizing free radicals.
With added Shea Butter, HYDRA BEAUTY CRÈME leaves skin soft and smooth.
*PFA: Polyfractioned Active. An ultra-pure, ultra-powerful ingredient created through exclusive patented Chanel technology.
Summary of the brand:
Strengths: Sleek and occasionally elegant packaging; the sunscreens provide broad-spectrum protection; a handful of good cleansers and a topical scrub; some impressive foundations with sunscreen; an assortment of good makeup products including concealer, blush, mascara, eyeshadow and bronzer.
Weaknesses: Expensive, with an emphasis on style over substance; overpriced; overreliance on jar packaging; antioxidants in most products amount to a mere dusting; no products to successfully address sun- or hormone-induced skin discolorations with research-proven ingredients; mostly mediocre to poor eye pencils; extremely limited options for eyeshadows if you want a matte finish.
The history of this Paris-bred line is steeped in fashion, jewelry, and fragrance firsts. The image-is-everything fashion sensibility and fragrance know-how have been loosely translated to Chanel's ever-imposing skin-care collection, now divided into several categories, although most of them have overlapping, overly exaggerated claims and over-the-top pricing. The company likes to mention its research facility, referred to as C.E.R.I.E.S. (Centre de Recherches et d'Investigations Epidermiques et Sensorielles) as a way to give credibility to its products and the formulary expertise of Chanel's team of scientists, but its studies are not necessarily the kind of independent research that shows up in medical journals.
About the Experts:
The Beauty pedia and Paula's Choice Research teams have one mission: To help you find the best products for your skin, whether they're from Paula's Choice or another brand. By combining efforts, we're able to share scientific research and remain committed to the highest standards based on our decades of experience objectively reviewing thousands upon thousands of skincare and makeup formularies in all price ranges. Beauty pedia cuts through the hype to bring you product insights and recommendations you won't find anywhere else!
How to apply:
Use in the morning and evening as an essential step of your HYDRA BEAUTY ritual.
Claims:
At the heart of the HYDRA BEAUTY range: Camellia Alba PFA*, an active ingredient that promotes optimal moisture retention within skin cells. When combined with an improved, more powerful version of Blue Ginger PFA, a vital antioxidant, the perfect synergy of ultimate hydration and protection is created.
Overall feeling is a very good, It's a bit expensive, but the post-experience is great, so, i will buy back! This chanel hydra beauty cream is the best one I have ever used. The packaging is very high-end, and it tastes good. After using the it , My face felt moist without any tight feeling. All in all, the following is my overview of the product. And next it including Pros and Cons. Here are the pros and cons of this chanel hydra beauty cream. Let's get to know each other.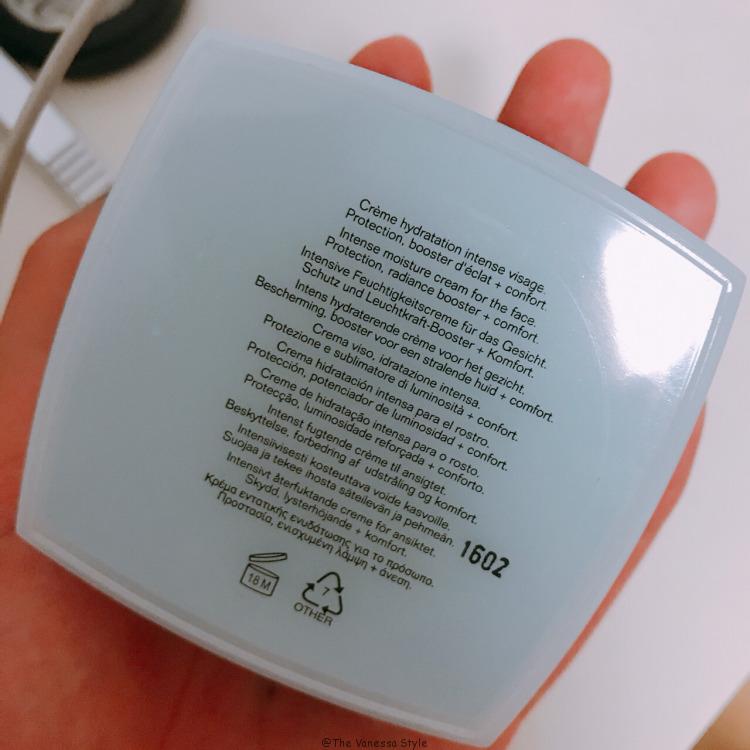 Pros about the chanel hydra beauty cream :
1. As for taste :
Chanel hydra beauty cream, I planted a period of time to finally buy, this fragrance I really love! I think it's literally the best smell I've ever had. Very weak have a kind of fruit sweet taste, not greasy particularly good smell, once I run to the shop several times try out the sample of the home to feel really good smell.
2. About the quality of a material:
Rich, emollient texture feels good on dry skin. The texture is light and not greasy. The face will appear oily after besmear, massage again at this time absorb, it won't feel sticky and greasy,
3. The moisturizing effect is excellent:
There are three kinds of camellia moisturizing Cream. The first one is Gel Cream, which is refreshing and quite suitable for summer use. The second one is Cream, which is relatively high in moisturizing, and the last one that has the strongest moisturizing capacity is this one I use, Nutrition.
Cons about the chanel hydra beauty cream :
In my opinion, here is only one downside, The fact that it's packaged in a jar means the beneficial ingredients won't remain stable once it is opened. All plant extracts, vitamins, antioxidants, and other state-of-the-art ingredients break down in the presence of air, so once a jar is opened and lets the air in, these important ingredients begin to deteriorate.
Objective to speak, The information about the chanel hydra beauty cream has been introduced in detail above. It's incredibly cost-effective, for example, It's relatively high quality it is superior even among all the cream. Now, let's talk about a few questions about the chanel cream.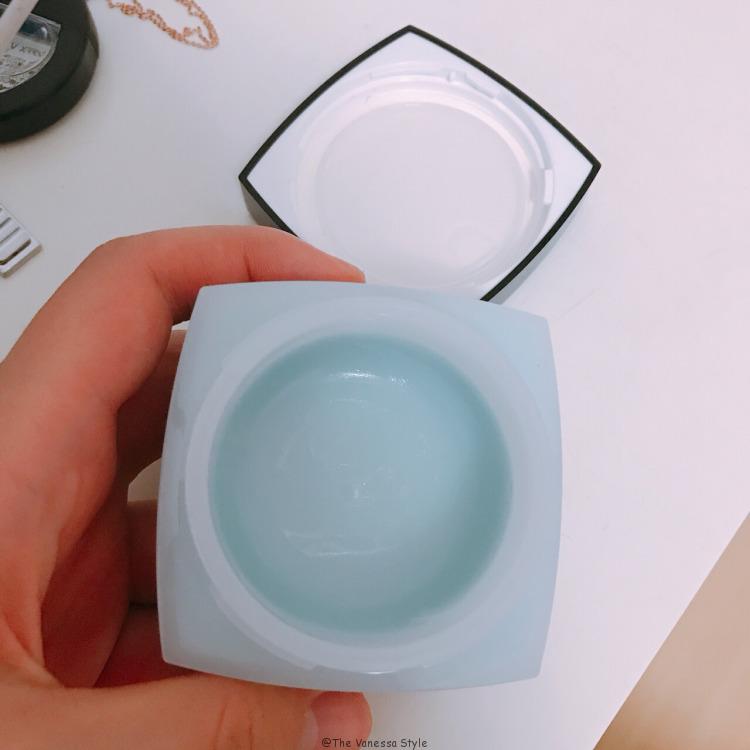 1. What type skin suited for chanel hydra beauty cream ?
There are 3 types of chanel camellia face cream, which are applicable to oily, mixed and dry skin respectively. I bought this GEL for oily skin, and I like to be refreshing. So, whether you have oily skin, dry skin, or combination skin, these three creams always have one for you.
2.How much does the chanel hydra beauty cream ?
The chanel hydra beauty cream costs about $87, of course, i bought this product at a discount , lower prices, and welcome everyone to pay attention to my blog. i will share some deal to help you buy this product at a lower prices. So, this is a very cost-effective facial cleanser.
3.What does the fragrance combination for chanel hydra beauty cream ?
Aqua (Water), Glycerin, Octyldodecyl Neopentanoate, Hydrogenated Polyisobutene, Silica, C12-15 Alkyl Benzoate, Pentylene Glycol, Octyldodecanol, PEG-40 Stearate, Camellia Kissi Seed Oil, Glyceryl Stearate, Ammonium Acryloyldimethyltaurate/VP Copolymer, Zingiber Officinale (Ginger) Root Extract, Camellia Japonica Flower Extract, Butyrospermum Parkii (Shea) Butter, Phytosteryl Canola Glycerides, Phenoxyethanol, Saccharide Isomerate, Cetyl Alcohol, Steareth-2, Dimethicone, Parfum (Fragrance), Caprylyl Glycol, Sodium Carbomer, Lauroyl Lysine, Propylene Glycol, PEG-12, Pentaerythrityl Tetra-Di-T-Butyl Hydroxyhydrocinnamate, Sodium Hyaluronate, Sodium Citrate, Phytic Acid, Citric Acid, Methylparaben, Tocopherol, Propylparaben, Ascorbyl Palmitate, Ethylparaben, Sodium Benzoate.
4. What size is the chanel hydra beauty cream ?
While the cream is only 50ml, it's a bit more expensive. But this cream is really wonderful, plus it is pure natural flavor, no chemical spices added, so there is a very high cost performance. can be said to be worth the money.
If you have any questions about this chanel cream. please leave a message below. If I know, I will answer for you at once. And I'd be happy to discuss some other issues with you. I wish that you will have a good experience with it.
Thanks for the visit guys !
If you like, please click the following options to share, thank you anyway.