Immerse your home this Christmas with the Jo Malone London Orange Bitters Deluxe Candle.
Crafted in the British countryside in a festive glass design topped with a star etched lid. Burn time approx. 90 hours. Wax height 8cm, width 11.6cm.
Sweet orange and tart, bitter orange suffuse the candle. Prune and fresh mandarin surge the fragrance, as creamy amber wraps the aroma in warmth. Earthy sandalwood sets the scent, helping to invigorate the senses as the candle burns.
This candle has a wonderfully designed lid. The lid is a champagne/steel/gold colour and etched with stars. The candle smells incredible too, it's very strong.
It feels fresher than previous versions, slightly more of a citrus/grapefruit hit in the top notes. Nevertheless it smells wonderful and when burning is true to the Orange bitters fragrance.
Fragrance Family:
Warm & Spicy
Scent Type:
Warm & Sweet Gourmands
Key Notes:
Sweet Orange, Bitter Orange, Sandalwood
Burn Time: 45 hours
Fragrance Description:
Sprinkle a little stardust into any celebration with the luscious scent of this candle—a delectable cocktail of sweet and bitter orange commingling with the warmth and sensuality of sandalwood. Crafted in the British countryside, this candle has a festive glass design and is topped with a star-etched lid.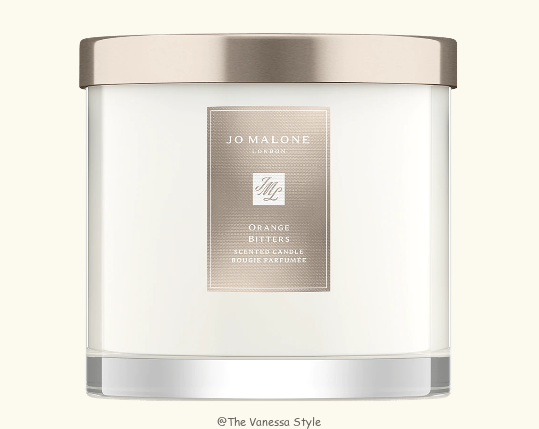 Where to buy: