Jo Malone London is a fragrance and luxury candle brand from the UK.
There is no doubt that Jo Malone candles are luxury candles. They are expensive, but some of their scents are to die for.
I absolutely love the combination of lime basil and citrus, it smells great. It helps to relax and reduce stress on any stressful day.
I love lighting candles, turning off all the lights, and getting that beautiful glow. I closed my eyes and smelled the wonderful fragrance.
These candles are absolutely the best on the market! The scent can easily fill an entire room, making your house feel like a scented hotel.
The wax burns nicely and as long as you trim the wick everything is fine. I have three in my house and when I have guests they always comment on how good my house tastes.
It makes the house so cozy and lovely. I love using this scent after cleaning or when I want to read a book.
Absolutely unforgettable!
I review the best beauty products for you. Get beauty tips and the latest essentials for your face, skin and body.
Shop Chicmoey.com for Beauty Products you will love at great low prices.
You can click the tab directly to see more Makeup Sales & Deals.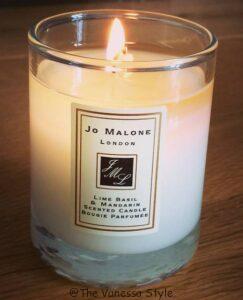 PRICE:
$70.00
WHERE TO BUY: