Blue Agava & Cacao by Jo Malone is another agreeable, natural-smelling cologne. Strong opening of cacao and vanilla, which dominate the fragrance through its lifespan, with some spicy elements that help balance out the abovementioned sweeter elements, keeping it from being too cloyingly sweet.
Such a beautiful tropical latin picture is painted here, swirling with subtle touches lovely florals, yummy cinnamon and a hint of musk. A scent that is best experienced than described! It's a unique scent that shows depth and character.
Fancy opening aromatic citrus berry experience leads into hearty cocoa powder with its delicious, pleasant accord that becomes the dominant note. Blue Agava and Cacao is instead warm, powdery, and sensual. It's smooth and creamy dry cocoa, vanilla and spice, quite attractive. The berry and citrus notes are negligible on my skin. It's powdered, slightly perfumey, and isn't the skin scent a lot of the earlier Jo Malones were, with normal projection and a delicious sillage, kind of sexy.
It's one you find yourself inhaling the sillage of, not sniffing your wrist, because it's the sillage that has the magic in this fragrance. Average longevity on me, around 6 hours, with the ending more within my aura. But still, I found myself catching whiffs of it throughout that time.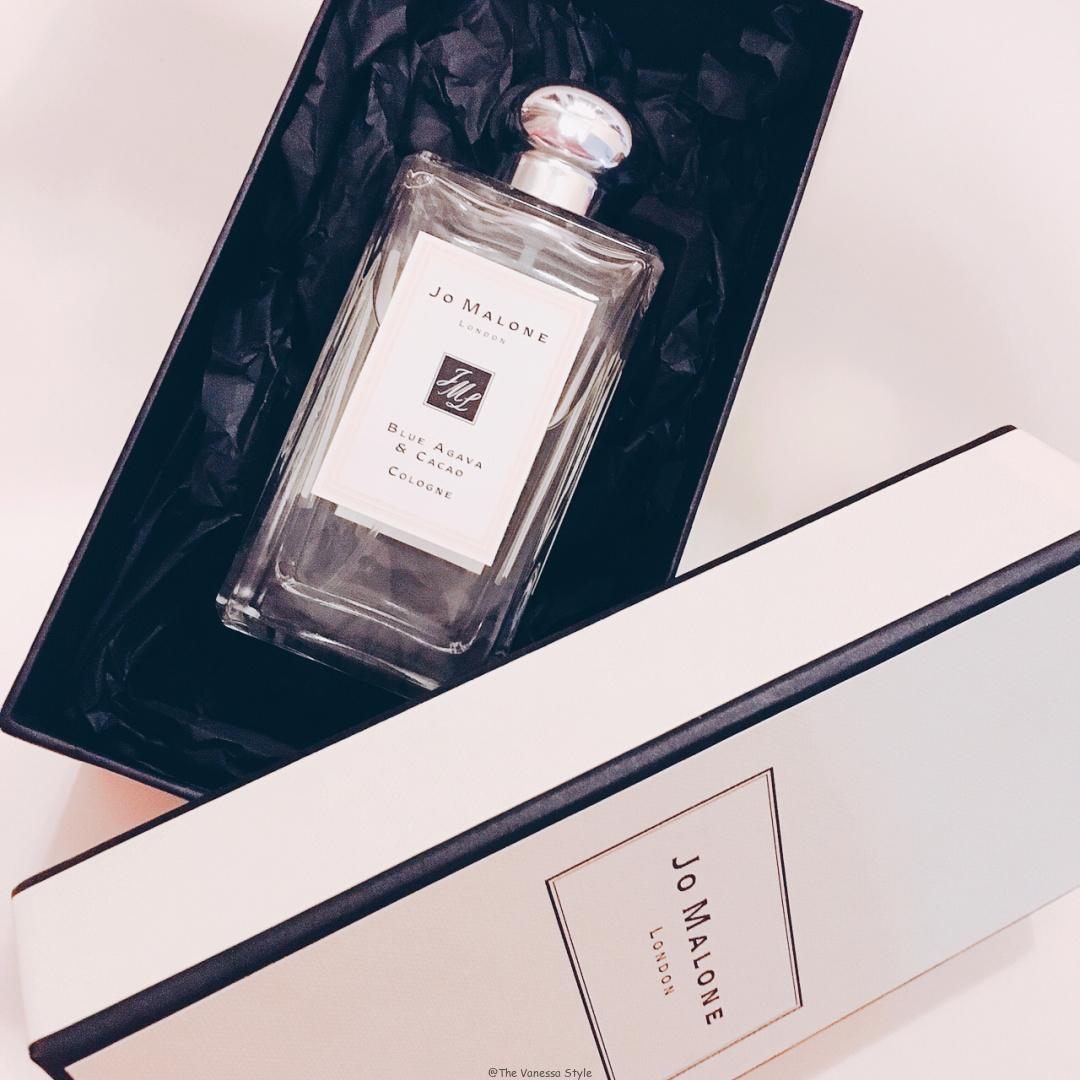 PRICE:
$142.00/100ml
WHERE TO BUY: