If you like a smell that doesn't hit whenever you enter get this. English Pear & Freesia Diffuser is not very strong but a lovely smell whoever comes to my place ask me for it.
I am crazy about Jo Malone and own over 30 bottles of them. English pear and freesia is one of my favorite scents. The essence of autumn. The sensuous freshness of just-ripe pears is wrapped in a bouquet of white freesias, and mellowed by amber, patchouli and woods.
I love this smell in diffuser form. It's feminine with just enough neutral note for guest rooms. It makes a space feel more romantic and warm with its scent. The bottle is classy looking, as you would expect from Jo Malone. The scent is exactly the same as the perfume so I was not disappointed.
I have placed it in my hall so that when visitors arrive they can smell this amazing scent! I have had it a few weeks now and the scent is still as strong and the liquid has not reduced much so it seems this will last a while.
These work very well and last a long time, BUT, do not put them in a small space (or a narrow space) because the smell will go from pleasant to overwhelming.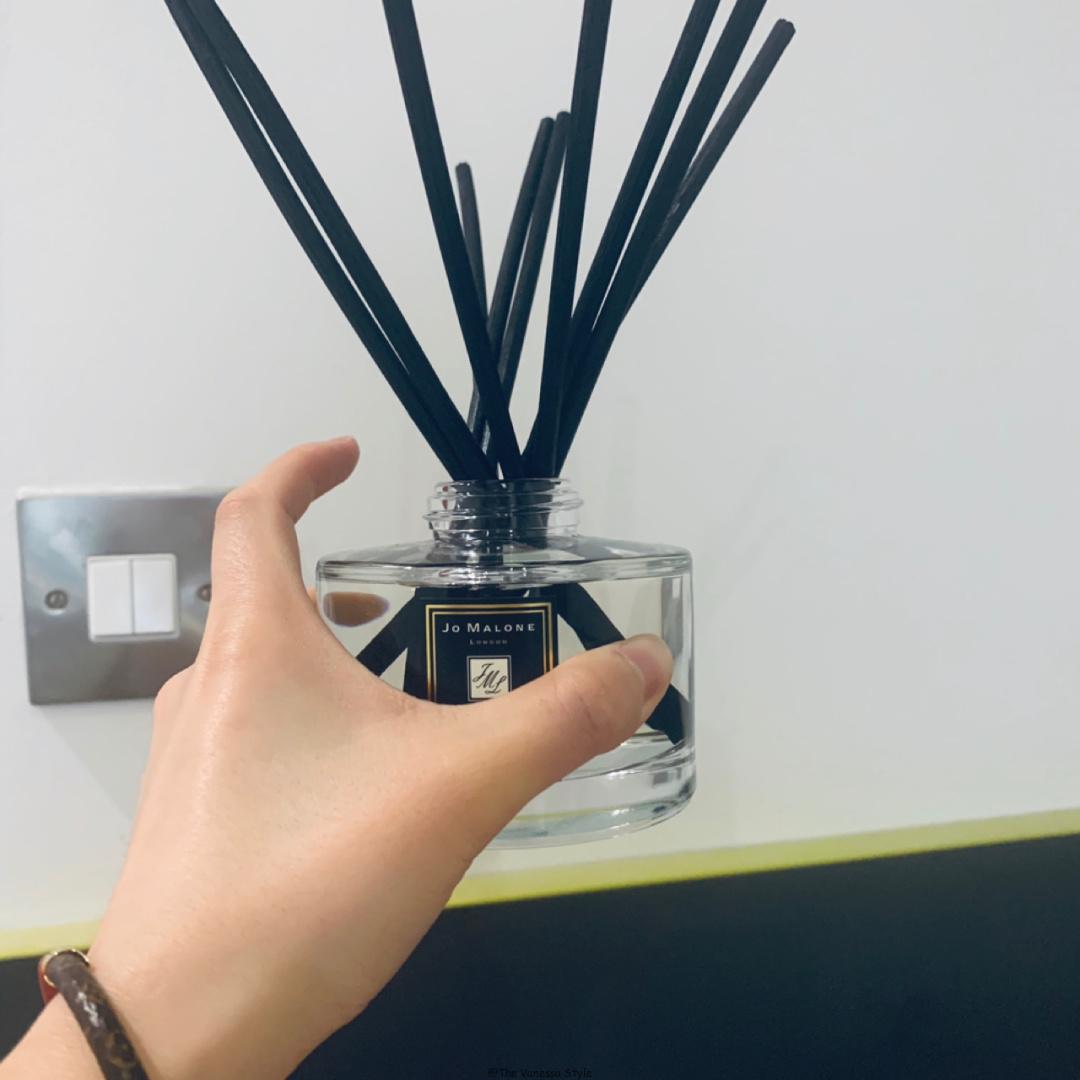 PRICE:
$98.00
WHERE TO BUY: