This might be one of my favorite perfumes ever. Jo Malone London Pomegranate Noir Cologne is spicy and warm, and fruity and sweet all at the same time. It kind of feels like fall mixed with berry crisp. I'd wear it every day if I could.
The perfume has fruity notes of raspberry, plum, pink pepper and pomegranate with patchouli, frankincense and spicy woods. The top note is Pomegranate, Heart Note is Casablanca lily and Base note is guaiac wood.
Juicy pomegranate, a hint of pink pepper, a wisp of exotic guaiacwood which smells of balsam. Use this scent as both a cologne and room spray. The bath oil is great on pulse points and behind the ears, like an essential oil; it's that rich and it doesn't go rancid. Or, mix a drop or two of the bath oil into potpourri to refresh certain spots in your home and let the Fall season begin.
This is a great multi-tasking scent because it smells great on you, but in a pinch also acts as a great home fragrance. Pour yourself a glass of your favorite wine or champagne and you will fall in love again by rediscovering this classic favorite. Cheers!
It comes packed in a black colored cardboard gift box with a ribbon. The perfume bottle is very sleek and slim made with a very good quality glass making it quite sturdy. The brands name along with the fragrance is labelled in the front and the ingredient list is mentioned at the back of the bottle. It comes attached with a sliver colored sprayer nozzle and the cap sits tightly making it travel -friendly.The slim packaging makes it easy to carry around easily in your bags!
This cologne is the epitome of a luscious Fall scent which segways nicely into the upcoming holidays. If only it weren't so expensive! It does however last a pretty long time on me and I don't wear perfume every single day so I'm making it last.
I recommend for other people to try this. It's a nice bottle smell good. I would definitely buy this again!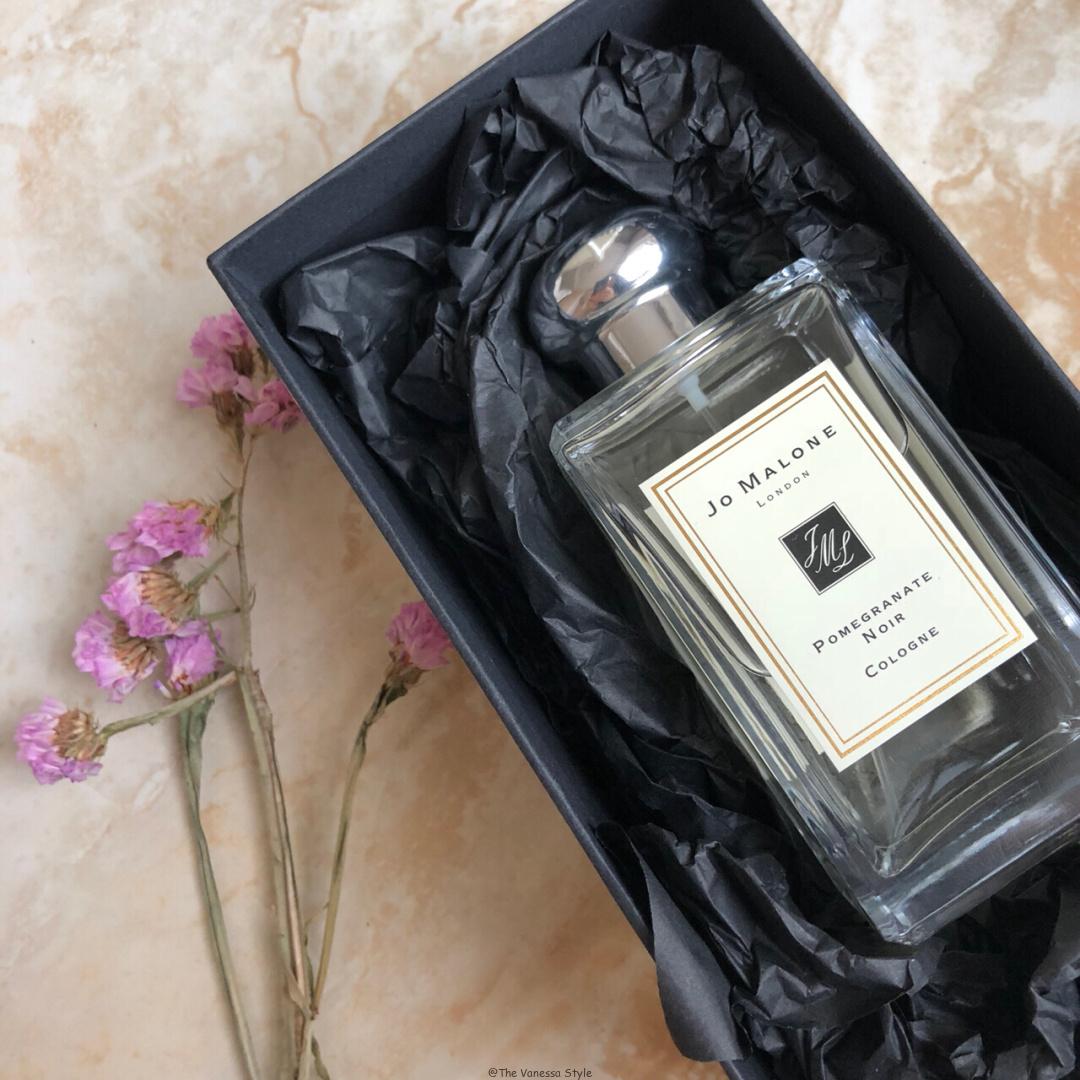 PRICE:
$72.00/30ml
$100.00/50ml
$142.00/100ml
WHERE TO BUY: