I got the Peony & Blush Suede as a sample, and had to IMMEDIATELY buy it. It's a powdery floral with a gorgeous warmth and depth on account of the suede and jasmine. Absolutely beautiful.
Peony and Blush Suede is a fresh leather, its slightly sweet but also very tart and has just the right amount of spice and pink floral notes to keep it interesting, the red apple provides the tart sweetness whilst the carnation gives a gentle hit of peppery spice, peony and rose help give some gentle floral nuances and suede finishes off the composition giving it an interesting twist.
I instantly fell in love with this unique floral scent. I don't have anything like this. There is a warmth and depth to this fragrance that makes it so unique rather than just hitting the typical floral flowery notes. It is feminine, but strong… subtle, but not understated.
Unlike many floral scents, this fragrance does not scream "Spring" and "Summer" exclusively; I can treat myself to this beautiful fragrance in the Winter time, when those lovely warming and enveloping notes complement the crisp cold air around us. I love this so, so much! I will treasure this and use it as intermittently as I can so as to savour every last drop.
This is my go-to scent. Longevity is around 3-4 hours on me. Like my other JM, sillage starts around arm's length and dries down close to the skin. I sometimes layer this with JM Wild Bluebell, which helps prolong the scent and adds an aquatic and white musk note.
At first spray I immediately get the peony and suede, then the rose, and later the apple shines through which gives it brightness. The dry down has a subtle jasmine note. The suede balances it out from being overly floral or old-ladyish and gives it a certain warmth. Classy, beautiful, like a well-fitted cashmere sweater. Girlishly pretty, yet sexy in an understated way. You have to get close to really appreciate it.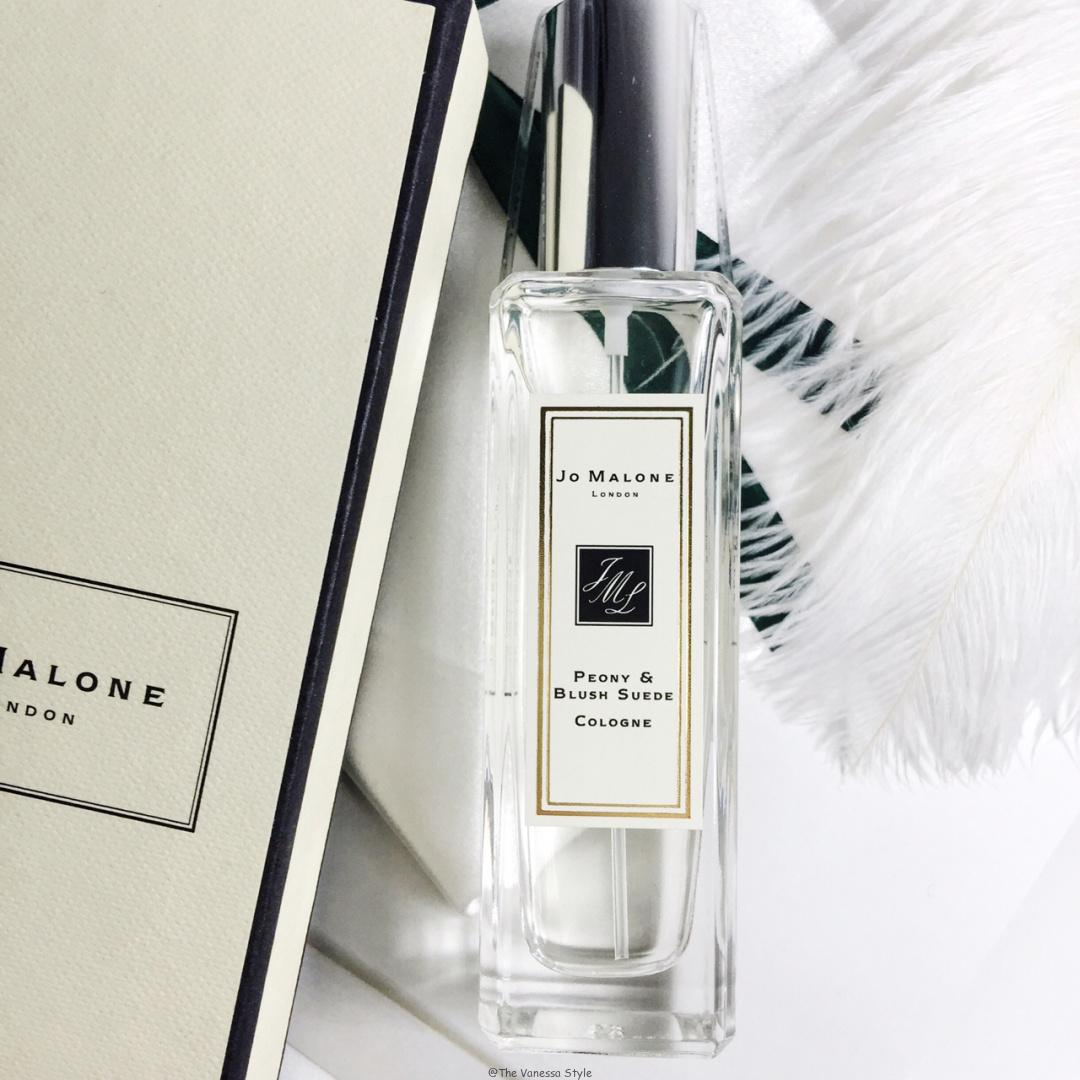 PRICE:
$72.00/30ml
$100.00/50ml
$142.00/100ml
WHERE TO BUY: